Bhan Baitong Thai Cuisine
23808 Mercury Rd, Lake Forest, CA 92630
Order now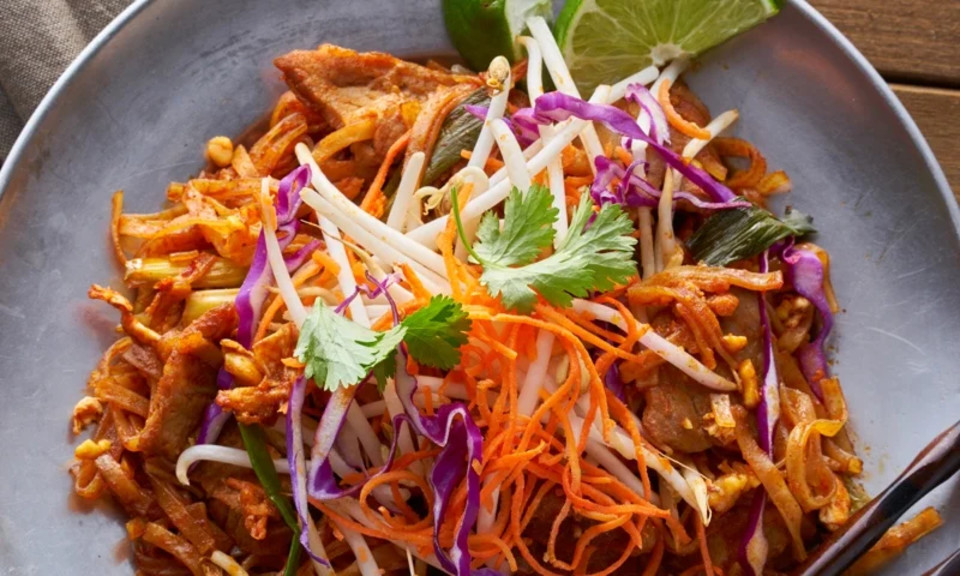 Ashley
We ordered the red curry (with veggies) with a side of sticky rice and the pineapple friend rice (with chicken). We received our food by out estimated delivery time and the delivery driver was very friendly. The presentation of the food alone was well prepared. Everything was packed in the bag nicely so nothing was spilled. The food tasted amazing! My boyfriend was sick and ordered the curry. It was the only thing he was able to eat that day and it filled him up while leaving him feeling satisifed. The fried rice was delicious as well. We will definitely be ordering here again.
Leon
Ok even for take out this was really good! The red curry and green beans was delicious. The egg rolls were on par and the pineapple was hot. I saved it for lunch tomorrow.
Im a truck driver and I just happen to be in California and Thai is one of my favorite cuisines. Bhan didnt disappoint and my Grubhub driver was superb. You guys made my night. Will one day revisit in my car.
Davison
Perfect as always! The delivery guy never gets my address wrong like others restaurants do and it's a nice guy! Food taste great as always! Highly recommend the Red Curry over Green curry though, since the green one has a strong eggplant taste, where the Red Curry doesn't, which makes you taste all the good things from the curry and not only eggplant. :)
Nancy
Im new to the area, so I was hesitant to try an unknown spot. Im so glad that I did! It only took a few orders to become completely addicted. Especially their Tom Ka soup & their Pad Thai... its some of the best Ive ever had. Its a bonus that my orders have always been perfect and the staff/drivers so friendly!
Roxanne
I love this restaurant! I used to go to Bhan Baitong quite often in the past, but decided to have my food delivered because I was feeling lazy. Food arrived hot and fresh... delivered in 20m after submitting the order. Great first experience with grubhub!
About us
Asian, Dinner, Lunch Specials, Thai
Today

Delivery: 10:30 AM - 8:00 PM

Takeout: 10:30 AM - 8:00 PM

Delivery

Tuesday:

10:30 AM - 8:00 PM

Wednesday:

10:30 AM - 8:00 PM

Thursday:

10:30 AM - 8:00 PM

Friday:

10:30 AM - 8:55 PM

Saturday:

10:30 AM - 8:55 PM

Sunday:

11:30 AM - 8:00 PM

Takeout

Tuesday:

10:30 AM - 8:00 PM

Wednesday:

10:30 AM - 8:00 PM

Thursday:

10:30 AM - 8:00 PM

Friday:

10:30 AM - 8:55 PM

Saturday:

10:30 AM - 8:55 PM

Sunday:

11:30 AM - 8:00 PM